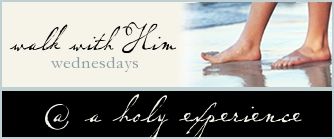 137. The perfect blend of herbal tea.
138. A creamy slice of cheesecake.
139. Movie night with the family.
140. New baby ducks swimming in a row.
141. New fresh paint on the walls.
142. A violin playing a soft beautiful song.
143. cleansing tears.
144. Hot fudge on a Sunday.
145. Iced Tea.
146. My dogs sigh.... just before he falls asleep.
147. My son's eyes that light up the room.
148. Waiting for the ice cream man.
149.The perfect pen to write with.
150. The glow of a bride on her wedding day.
I am learning how to be thankful, even when things are grim, there is something to be thankful for. Here are some quotes to think of throughout your day today:
"Offer unto God thanksgiving; and pay thy vows unto the most High" Psalm 50:14

"God gave you a gift of 86,400 seconds today. Have you used one to say 'thank you?'" —William A. Ward

"He is a wise man who does not grieve for the things which he has not, but rejoices for those which he has." —Epictetus

"Gratitude can transform common days into thanksgivings, turn routine jobs into joy, and change ordinary opportunities into blessings." — William Arthur Ward